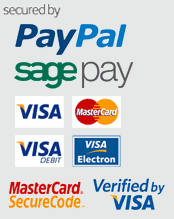 We use Sage Pay, sagepay.com, as our Secure Payment Provider and accept the following methods of payment:
- Visa
- Visa Electon
- Mastercard
Other Payment Methods:
- PayPal
Anabolic Designs
Joe Binley originally created anabolic designs as he wanted to create a product for himself to use. So profit margins or cheap ingrediants were not considered, he wanted the best research, ratios and ingrediants for his products as they were going to be for him. It was only after his first product taurotest was made that he thought he should really share this and sell it.
Anabolic designs invest their money into research and product testing over athlete's and sales men. One of the fastest growing supplement companies around and you can see why, highly packed effective formulas tht have people raving about them. AD are still bringing out new products with new quality standards and tested at the highest level.


| | | |
| --- | --- | --- |
| (7 products) | Items per page: | Sort by: |
| | | |
| --- | --- | --- |
| (7 products) | Items per page: | Sort by: |
View the current status of your purchase and track parcel online.


Call us and find out what supplements will be best for you! Which supplements you can stack! What to take for shaping and what to take for getting fit!
We utilise multiple transport service as we know this is only way to ensure the FASTEST DELIVERY. Best of all orders over £19.00 are FREE (Standard delivery).
Under £19.00, delivery only £1.95


Shopping online is easy and fast at PowerBody.co.uk.

If you prefer to order over the phone, you can call our team on:
(+44) 01904 520 400
The lines are open Monday to Friday:
8:00am to 5:00pm

Other ways to contact us:
Simply fill out the and we will respond to your ASAP.