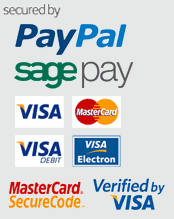 We use Sage Pay, sagepay.com, as our Secure Payment Provider and accept the following methods of payment:
- Visa
- Visa Electon
- Mastercard
Other Payment Methods:
- PayPal
Coromega
It all started when a little girl in Norway wouldn't take her fish oil. Norwegians don't handle such news well. So her grandfather, who happened to be a renowned scientist, set to work to find a solution to this problem. His discovery later became Coromega; a way for his loved one to get her Omega-3 in a way she enjoyed. After almost ten years of development, Grandpa Johan finally perfected the patented emulsion formula that is sold today. 

Since 1999, Coromega have produced the most advanced delivery form of Omega-3, and have done Grandpa Johan proud by making it into incredibly tasty, natural citrus flavours with no fishy taste. As they say, the proof is in the pudding - and we've made it easy, just squeeze!
| | | |
| --- | --- | --- |
| (3 products) | Items per page: | Sort by: |
ALL PRODUCTS IN THIS CATEGORY
| | | |
| --- | --- | --- |
| (3 products) | Items per page: | Sort by: |
View the current status of your purchase and track parcel online.


Call us and find out what supplements will be best for you! Which supplements you can stack! What to take for shaping and what to take for getting fit!