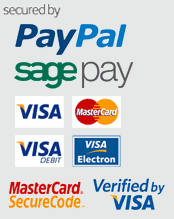 We use Sage Pay, sagepay.com, as our Secure Payment Provider and accept the following methods of payment:
- Visa
- Visa Electon
- Mastercard
Other Payment Methods:
- PayPal
Dream Tan
Since its modest launch in 1995, Dream Tan has positioned itself as the leading brand providing professional tanning solutions to competitive body builders in over 120 countries across the world.

Dream Tan is the bench mark for one and all in the body building world. Dream Tan are committed to providing you with quality products which are formulated keeping in mind the unique needs of everyone in the figure, fitness, bikini and body building circuit. Continually striving to create better products at the most affordable prices.

| | | |
| --- | --- | --- |
| (8 products) | Items per page: | Sort by: |
Dream Tan
£250+ Orders:


£10.65

Our price:


£11.83
Dream Tan
£250+ Orders:


£5.39

Our price:


£5.99
Dream Tan
£250+ Orders:


£11.40

Our price:


£12.67
| | | |
| --- | --- | --- |
| (8 products) | Items per page: | Sort by: |
View the current status of your purchase and track parcel online.


Call us and find out what supplements will be best for you! Which supplements you can stack! What to take for shaping and what to take for getting fit!
We utilise multiple transport service as we know this is only way to ensure the FASTEST DELIVERY. Best of all orders over £19.00 are FREE (Standard delivery).
Under £19.00, delivery only £1.95


Shopping online is easy and fast at PowerBody.co.uk.

If you prefer to order over the phone, you can call our team on:
(+44) 01904 520 400
The lines are open Monday to Friday:
8:00am to 5:00pm

Other ways to contact us:
Simply fill out the and we will respond to your ASAP.