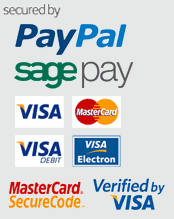 We use Sage Pay, sagepay.com, as our Secure Payment Provider and accept the following methods of payment:
- Visa
- Visa Electon
- Mastercard
Other Payment Methods:
- PayPal
Driven Sports
Driven Sports (DS) is dedicated to, not only providing customers with the best sports supplements available, but also to continue researching and formulating the best supplements that haven't been created yet. They know how hard you work to achieve your goals, and they will work just as hard to reach theirs.

As a consumer, you have many options available when you decide to purchase sports supplements. Driven Sports is not just another fly-by-night sports supplements company; standing by their quality, innovation, and using science to back the products. Providing you with sports supplements that you can believe in with products that are on the cutting edge. Simply providing products that work.
| | | |
| --- | --- | --- |
| (0 products) | Items per page: | Sort by: |
| | | |
| --- | --- | --- |
| (0 products) | Items per page: | Sort by: |
View the current status of your purchase and track parcel online.


Call us and find out what supplements will be best for you! Which supplements you can stack! What to take for shaping and what to take for getting fit!