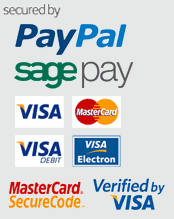 We use Sage Pay, sagepay.com, as our Secure Payment Provider and accept the following methods of payment:
- Visa
- Visa Electon
- Mastercard
Other Payment Methods:
- PayPal
Goliath Labs
Goliath Labs is best known for its commitment to quality. They have spent a great deal of time and effort to ensure that their state of the art production facility is supported by an equally impressive chemical and microbiological lab. This assures that the highest of standards are met. The newly built laboratory was designed to fulfil all current and future testing demands. Novel quality control methods are being put into motion. Statistical analysis of results, processes and formulations are being conducted, assuring an ever-growing control and optimization of operations without affecting delivery times. Among the equipment available are HPLCs, Atomic Absorption, FTINR, Incubators, Laminar Flow Hoods, Ovens etc.
| | | |
| --- | --- | --- |
| (1 products) | Items per page: | Sort by: |
| | | |
| --- | --- | --- |
| (1 products) | Items per page: | Sort by: |
View the current status of your purchase and track parcel online.


Call us and find out what supplements will be best for you! Which supplements you can stack! What to take for shaping and what to take for getting fit!
We utilise multiple transport service as we know this is only way to ensure the FASTEST DELIVERY. Best of all orders over £19.00 are FREE (Standard delivery).
Under £19.00, delivery only £1.95


Shopping online is easy and fast at PowerBody.co.uk.

If you prefer to order over the phone, you can call our team on:
(+44) 01904 520 400
The lines are open Monday to Friday:
8:00am to 5:00pm

Other ways to contact us:
Simply fill out the and we will respond to your ASAP.