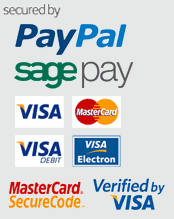 We use Sage Pay, sagepay.com, as our Secure Payment Provider and accept the following methods of payment:
- Visa
- Visa Electon
- Mastercard
Other Payment Methods:
- PayPal
IDS / New Whey Nutrition
IDS/New Whey Nutrition will work diligently to bring you cutting technology through product development as well as the most up-to-date products and information from the nutritional industry.
New Whey Nutrition continually strives to provide consumers the most innovative, best tasting, effective and safe products on the market.

New Whey Nutrition LLC provides great tasting, innovative health and fitness drinks. New Whey Nutrition helps customers around the world improve their health and physical performance through products that are high quality, safe, effective, and delicious.

Originally developed to meet the protein requirements of post-surgery bariatric patients, the successful concept was quickly expanded to the fitness, bodybuilding and sports markets. New Whey was the key player in creating a market for protein shots and remains the leading brand in the sports nutrition.
| | | |
| --- | --- | --- |
| (14 products) | Items per page: | Sort by: |
| | | |
| --- | --- | --- |
| (14 products) | Items per page: | Sort by: |
View the current status of your purchase and track parcel online.


Call us and find out what supplements will be best for you! Which supplements you can stack! What to take for shaping and what to take for getting fit!
We utilise multiple transport service as we know this is only way to ensure the FASTEST DELIVERY. Best of all orders over £19.00 are FREE (Standard delivery).
Under £19.00, delivery only £1.95


Shopping online is easy and fast at PowerBody.co.uk.

If you prefer to order over the phone, you can call our team on:
(+44) 01904 520 400
The lines are open Monday to Friday:
8:00am to 5:00pm

Other ways to contact us:
Simply fill out the and we will respond to your ASAP.