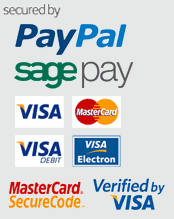 We use Sage Pay, sagepay.com, as our Secure Payment Provider and accept the following methods of payment:
- Visa
- Visa Electon
- Mastercard
Other Payment Methods:
- PayPal
LG Sciences
At LG Sciences, they aim to help you get the biggest body out there through science and research. The smart choice if you want a body that is bigger than you ever dreamed of. As a company primarily made up of bodybuilders, they know how hard it can be to get cut, lift more, and keep your energy up all at the same time. Their mass building supplements will give you fast and freaky strength gains.

When you put that much time in at the gym, you shouldn't have to wait to see results. When you start taking LGsciences supplements, you'll see and feel a difference with your first regular workout.
| | | |
| --- | --- | --- |
| (7 products) | Items per page: | Sort by: |
LG Sciences
£250+ Orders:


£26.60

Our price:


£29.56

Discontinued by Manufacturer
LG Sciences
£250+ Orders:


£29.50

Our price:


£32.78

Discontinued by Manufacturer
| | | |
| --- | --- | --- |
| (7 products) | Items per page: | Sort by: |
View the current status of your purchase and track parcel online.


Call us and find out what supplements will be best for you! Which supplements you can stack! What to take for shaping and what to take for getting fit!
We utilise multiple transport service as we know this is only way to ensure the FASTEST DELIVERY. Best of all orders over £19.00 are FREE (Standard delivery).
Under £19.00, delivery only £1.95


Shopping online is easy and fast at PowerBody.co.uk.

If you prefer to order over the phone, you can call our team on:
(+44) 01904 520 400
The lines are open Monday to Friday:
8:00am to 5:00pm

Other ways to contact us:
Simply fill out the and we will respond to your ASAP.