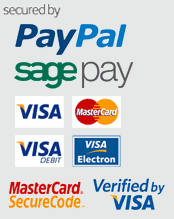 We use Sage Pay, sagepay.com, as our Secure Payment Provider and accept the following methods of payment:
- Visa
- Visa Electon
- Mastercard
Other Payment Methods:
- PayPal
MooreMuscle
Adam J Moore is recognized throughout the world as one of the top nutritional experts in the arena of health and wellness. His entire life has been dedicated to the improvement of health in the everyday person. Adam is quoted by saying "there is nothing quite as satisfying as helping someone change their life".

For more than a year Adam designed formulas and sent them for testing, over and over again to find the perfect combination of ingredients for each product.
MooreSkinny, MooreHealth, MooreSleep, MooreStrength, MoorePump, MooreRecovery and MooreSex are world changing formulas that will take your life by storm and change you forever. Taking one to combat a specific problem is good but taking all of them to help improve your life as a whole is great. Start your day with MooreSkinny and MooreHealth, maximize your workout with MoorePump, MooreRecovery and MooreStrength, enjoy your evening with MooreSex, and sleep like a baby with MooreSleep. Welcome to your new world.
| | | |
| --- | --- | --- |
| (4 products) | Items per page: | Sort by: |
MooreMuscle
£250+ Orders:


£24.89

Our price:


£27.65

Out of stock
| | | |
| --- | --- | --- |
| (4 products) | Items per page: | Sort by: |
View the current status of your purchase and track parcel online.


Call us and find out what supplements will be best for you! Which supplements you can stack! What to take for shaping and what to take for getting fit!
We utilise multiple transport service as we know this is only way to ensure the FASTEST DELIVERY. Best of all orders over £19.00 are FREE (Standard delivery).
Under £19.00, delivery only £1.95


Shopping online is easy and fast at PowerBody.co.uk.

If you prefer to order over the phone, you can call our team on:
(+44) 01904 520 400
The lines are open Monday to Friday:
8:00am to 5:00pm

Other ways to contact us:
Simply fill out the and we will respond to your ASAP.