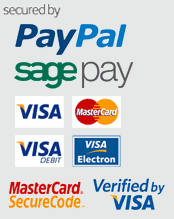 We use Sage Pay, sagepay.com, as our Secure Payment Provider and accept the following methods of payment:
- Visa
- Visa Electon
- Mastercard
Other Payment Methods:
- PayPal
ReserveAge Organics
Reserveage is a research-driven company, spending its time and money on developing numerous clinical studies, while starting to expand a growing portfolio of processing and formula patents.

Reserveage, manufactures all products adhering to the highest manufacturing standards resulting in exceptional product purity and potency levels. Reserveage's products are molecularly distilled; utilizing some of the latest distillation technology.
Reserveage Organics is committed to promoting and supporting an organic way of life. Organic foods, supplements and products provide optimum nourishment, naturally fostering good health, vibrancy and an overall sense of well-being. Live longer, live better, and look radiantly youthful!

Using natural and organic ingredients whenever possible has developed from instinctive intelligence, which inherently knows what is right for our bodies and minds to live youthfully in harmony with nature.
| | | |
| --- | --- | --- |
| (4 products) | Items per page: | Sort by: |
| | | |
| --- | --- | --- |
| (4 products) | Items per page: | Sort by: |
View the current status of your purchase and track parcel online.


Call us and find out what supplements will be best for you! Which supplements you can stack! What to take for shaping and what to take for getting fit!
We utilise multiple transport service as we know this is only way to ensure the FASTEST DELIVERY. Best of all orders over £19.00 are FREE (Standard delivery).
Under £19.00, delivery only £1.95


Shopping online is easy and fast at PowerBody.co.uk.

If you prefer to order over the phone, you can call our team on:
(+44) 01904 520 400
The lines are open Monday to Friday:
8:00am to 5:00pm

Other ways to contact us:
Simply fill out the and we will respond to your ASAP.