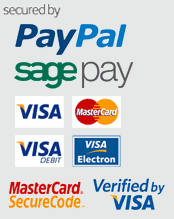 We use Sage Pay, sagepay.com, as our Secure Payment Provider and accept the following methods of payment:
- Visa
- Visa Electon
- Mastercard
Other Payment Methods:
- PayPal
Revolution
Revolution Lifestyle brand want to change how nutritional supplements are made and marketed, and in how they can help people lead healthier, trimmer, more active lives.

Revolution are committed to safety not sensationalism. Solutions are simple. Ab Cuts are to reduce belly fat for core fitness and a healthier heart.

Corr-Jensen was founded by Matt Hesse, on the science of providing reliably effective, nutritional products that will aid you in obtaining a healthier lifestyle. Matt's background ranging from athletics to owning multiple nutrition retail outlets he developed a strong passion for safe and natural supplementation.

Corr-Jensen core values include purity, education, and research. Striving to inspire others to live healthy, fulfilled lives; using only the purest ingredients to ensure the safety of the products; utilizing research during all phases of product development and post-consumption to ensure the best possible practices.
| | | |
| --- | --- | --- |
| (4 products) | Items per page: | Sort by: |
| | | |
| --- | --- | --- |
| (4 products) | Items per page: | Sort by: |
View the current status of your purchase and track parcel online.


Call us and find out what supplements will be best for you! Which supplements you can stack! What to take for shaping and what to take for getting fit!
We utilise multiple transport service as we know this is only way to ensure the FASTEST DELIVERY. Best of all orders over £19.00 are FREE (Standard delivery).
Under £19.00, delivery only £1.95


Shopping online is easy and fast at PowerBody.co.uk.

If you prefer to order over the phone, you can call our team on:
(+44) 01904 520 400
The lines are open Monday to Friday:
8:00am to 5:00pm

Other ways to contact us:
Simply fill out the and we will respond to your ASAP.