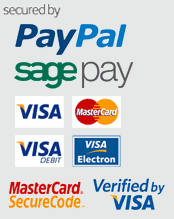 We use Sage Pay, sagepay.com, as our Secure Payment Provider and accept the following methods of payment:
- Visa
- Visa Electon
- Mastercard
Other Payment Methods:
- PayPal
Wild West
Beef Jerky is - strips of lean top round steak, cured, smoked and flavoured. Moist and mouth watering.

African tribes too have dried meat in the sun to preserve it. The cured meat was and still is in some parts vital to sustain the tribes throughout the leaner months. This traditional food is now known as "Biltong" and is also eaten around the world. It tends to have a shorter shelf life and be less versatile than jerky.

These days, apart from tasting great, jerky is useful for all sorts of outdoor pursuits because it doesn't melt like chocolate, crush like crisps or turn in to mush like sandwiches. Yachtsmen use jerky as a source of meat that doesn't need a fridge. Bodybuilders like the low fat, high protein content. Kayakers, hillwalkers and anglers like it because it's delicious, lightweight and nutritious.
| | | |
| --- | --- | --- |
| (20 products) | Items per page: | Sort by: |
| | | |
| --- | --- | --- |
| (20 products) | Items per page: | Sort by: |
View the current status of your purchase and track parcel online.


Call us and find out what supplements will be best for you! Which supplements you can stack! What to take for shaping and what to take for getting fit!
We utilise multiple transport service as we know this is only way to ensure the FASTEST DELIVERY. Best of all orders over £19.00 are FREE (Standard delivery).
Under £19.00, delivery only £1.95


Shopping online is easy and fast at PowerBody.co.uk.

If you prefer to order over the phone, you can call our team on:
(+44) 01904 520 400
The lines are open Monday to Friday:
8:00am to 5:00pm

Other ways to contact us:
Simply fill out the and we will respond to your ASAP.