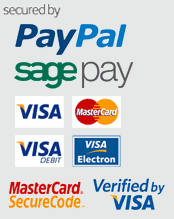 We use Sage Pay, sagepay.com, as our Secure Payment Provider and accept the following methods of payment:
- Visa
- Visa Electon
- Mastercard
Other Payment Methods:
- PayPal



Fat burners & Weight loss



One of the things that can be the most difficult in achieving your perfect body is getting to the right goal weight and maintaining that weight. The right supplement to your diet can help lose excess weight and burn unwanted fat.

As weight loss and fat burning are common goals, there are many different supplements designed to meet your needs, whatever they may be. There are supplements that increase fluid removal (diuretics), supplements which enhance heat production through metabolism, those that regulate the thyroid, stimulant-free supplements, and combination supplements of the above types.

Each of these mechanisms ultimately leads to a drop in body fat and in weight loss. No matter what is causing the excess body fat to hang on, there is a supplement that is designed to help safely and efficiently.

The causes of weight problem is matched in number by the type and efficiency of the dietary supplements that can be found to help reverse this and reach your goal weight and body fat.



Subcategories:



---
---
| | | |
| --- | --- | --- |
| (274 products) | Items per page: 12345...> | Sort by: |
RECOMMENDED BY POWERBODY STAFF
ALL PRODUCTS IN THIS CATEGORY
Natrol
£250+ Orders:


£9.68

Our price:


£10.76
| | | |
| --- | --- | --- |
| (274 products) | Items per page: 12345...> | Sort by: |
View the current status of your purchase and track parcel online.


Call us and find out what supplements will be best for you! Which supplements you can stack! What to take for shaping and what to take for getting fit!