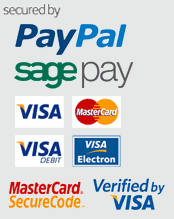 We use Sage Pay, sagepay.com, as our Secure Payment Provider and accept the following methods of payment:
- Visa
- Visa Electon
- Mastercard
Other Payment Methods:
- PayPal



Joint Support



Supplements to support joint health have been repeatedly shown to be effective and useful in maintaining a good quality of life for those who experience joint damage. The body is a miraculous apparatus, able to bend and move in many directions.
This versatility allows us to do everything from bend to tie our shoes to lifting weights to playing sports. At each of these movable locations, our joints move and rotate and it is important to support these joints to keep them in good working order.

When joint cushioning becomes stiff or worn thin, the symptoms are noticeable and painful. Those suffering from arthritis and serious athletes are the most common sufferers of joint damage, but there are myriad reasons joint support supplements can be needed. Repetitive motion, particularly from repeated exercise activities, can often cause a wearing and ache at the joints.

From rebuilding joint tissue, to lubricating joints, to soothing inflammation and stiffness at the affected joints, joint supplements are designed to keep a body able to move and bend as it should.


| | | |
| --- | --- | --- |
| (79 products) | Items per page: 1234> | Sort by: |
SciTec
£250+ Orders:


£17.72

Our price:


£19.69
NOW Foods
£250+ Orders:


£8.76

Our price:


£9.73
NOW Foods
£250+ Orders:


£12.95

Our price:


£14.39
| | | |
| --- | --- | --- |
| (79 products) | Items per page: 1234> | Sort by: |
View the current status of your purchase and track parcel online.


Call us and find out what supplements will be best for you! Which supplements you can stack! What to take for shaping and what to take for getting fit!
We utilise multiple transport service as we know this is only way to ensure the FASTEST DELIVERY. Best of all orders over £19.00 are FREE (Standard delivery).
Under £19.00, delivery only £1.95


Shopping online is easy and fast at PowerBody.co.uk.

If you prefer to order over the phone, you can call our team on:
(+44) 01904 520 400
The lines are open Monday to Friday:
8:00am to 5:00pm

Other ways to contact us:
Simply fill out the and we will respond to your ASAP.