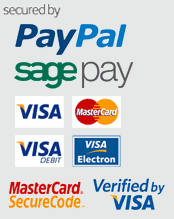 We use Sage Pay, sagepay.com, as our Secure Payment Provider and accept the following methods of payment:
- Visa
- Visa Electon
- Mastercard
Other Payment Methods:
- PayPal



Liver Support



Liver is a vital organ, with functions ranging from detoxifying the body, playing a role in digestion and metabolism, and even protein synthesis. No human can live without the liver, so using liver support supplements to protect and help heal any damage done to the liver is a good aid to aid in general health and well being.

Liver support supplements are particularly useful if you are on a diet or trying to lose weight, have a poor diet, drink a lot of caffeine, drink alcohol, or smoke tobacco. A high functioning liver has been shown to aid in losing weight, as the liver is involved in much of the metabolic process and the better health your body is in, the easier it is to become even healthier and to maintain that well-being. There are also certain prescription and non-prescription drugs that can damage the liver and liver function, and supporting the liver is an excellent way to protect your body from such injury.


| | | |
| --- | --- | --- |
| (31 products) | Items per page: 12> | Sort by: |
CTD Labs
£250+ Orders:


£18.49

Our price:


£20.54
Twinlab
£250+ Orders:


£11.93

Our price:


£13.25
Hi-Tech
£250+ Orders:


£16.91

Our price:


£18.79
MRM
£250+ Orders:


£17.34

Our price:


£19.27
| | | |
| --- | --- | --- |
| (31 products) | Items per page: 12> | Sort by: |
View the current status of your purchase and track parcel online.


Call us and find out what supplements will be best for you! Which supplements you can stack! What to take for shaping and what to take for getting fit!
We utilise multiple transport service as we know this is only way to ensure the FASTEST DELIVERY. Best of all orders over £19.00 are FREE (Standard delivery).
Under £19.00, delivery only £1.95


Shopping online is easy and fast at PowerBody.co.uk.

If you prefer to order over the phone, you can call our team on:
(+44) 01904 520 400
The lines are open Monday to Friday:
8:00am to 5:00pm

Other ways to contact us:
Simply fill out the and we will respond to your ASAP.