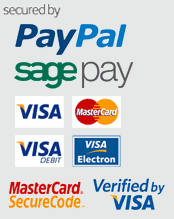 We use Sage Pay, sagepay.com, as our Secure Payment Provider and accept the following methods of payment:
- Visa
- Visa Electon
- Mastercard
Other Payment Methods:
- PayPal



Nitric Oxide Boosters



Nitric oxide is one atom of nitrogen and one atom of oxygen. It occurs naturally as a process in our bodies as amino acids are broken down and converted, and is used in many different ways by the body. The nitric oxide assists in regulating many organ functions as well as assisting in blood circulation through the body. Blood circulation is what allows our bodies and organs to get the nutrients and oxygen it needs to function properly.

Nitric oxide boosters are particularly of interest to body builders and weight lifters, as the extra nitric oxide allows the muscles to receive more nutrients and maintain energy. It has been successfully demonstrated that nitric oxide boosters are helpful when sculpting and building muscles. They will also give You maximum muscle pumps so desired during workouts. Nitric oxide boosting supplements will simply improve results seen from body building workouts.



Subcategories:



---
---
| | | |
| --- | --- | --- |
| (343 products) | Items per page: 12345...> | Sort by: |
USN
£250+ Orders:


£37.79

Our price:


£41.99
USN
£250+ Orders:


£22.37

Our price:


£24.85
Labrada
£250+ Orders:


£21.52

Our price:


£23.91
NOW Foods
£250+ Orders:


£28.44

Our price:


£31.60
NOW Foods
£250+ Orders:


£18.58

Our price:


£20.64
USP Labs
£250+ Orders:


£20.65

Our price:


£22.94
| | | |
| --- | --- | --- |
| (343 products) | Items per page: 12345...> | Sort by: |
View the current status of your purchase and track parcel online.


Call us and find out what supplements will be best for you! Which supplements you can stack! What to take for shaping and what to take for getting fit!
We utilise multiple transport service as we know this is only way to ensure the FASTEST DELIVERY. Best of all orders over £19.00 are FREE (Standard delivery).
Under £19.00, delivery only £1.95


Shopping online is easy and fast at PowerBody.co.uk.

If you prefer to order over the phone, you can call our team on:
(+44) 01904 520 400
The lines are open Monday to Friday:
8:00am to 5:00pm

Other ways to contact us:
Simply fill out the and we will respond to your ASAP.