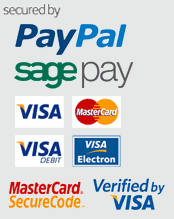 We use Sage Pay, sagepay.com, as our Secure Payment Provider and accept the following methods of payment:
- Visa
- Visa Electon
- Mastercard
Other Payment Methods:
- PayPal



Sexual Health



Sexual health is an area that many men and women alike worry about. For those with problems in this arena, what should be a pleasurable and exciting experience instead turns to worry and embarrassment. Building muscle and dieting to get a great body is done for many reasons, but undeniably to look good and attract a sexual partner is often high on that list. Problems such as lack of stamina, inability to attract others, lack of arousal, and even a lack of energy can be combated by taking an appropriate sexual health supplement.

The supplements are designed to make the experience better for both you and your partner. Many sexual wellness products also have added benefits, such as increased energy, better athletic performances, and even muscle building attributes. Instead of an awkward and unpleasant experience, sex can once again be what it was meant to be - a gratifying and arousing encounter for both partners.


| | | |
| --- | --- | --- |
| (37 products) | Items per page: 12> | Sort by: |
Biotest
£250+ Orders:


£49.99

Our price:


£55.54
ErgoGenix
£250+ Orders:


£34.59

Our price:


£38.43
Natrol
£250+ Orders:


£8.06

Our price:


£8.95
Flora
£250+ Orders:


£14.77

Our price:


£16.41
EST
£250+ Orders:


£29.28

Our price:


£32.53
| | | |
| --- | --- | --- |
| (37 products) | Items per page: 12> | Sort by: |
View the current status of your purchase and track parcel online.


Call us and find out what supplements will be best for you! Which supplements you can stack! What to take for shaping and what to take for getting fit!
We utilise multiple transport service as we know this is only way to ensure the FASTEST DELIVERY. Best of all orders over £19.00 are FREE (Standard delivery).
Under £19.00, delivery only £1.95


Shopping online is easy and fast at PowerBody.co.uk.

If you prefer to order over the phone, you can call our team on:
(+44) 01904 520 400
The lines are open Monday to Friday:
8:00am to 5:00pm

Other ways to contact us:
Simply fill out the and we will respond to your ASAP.